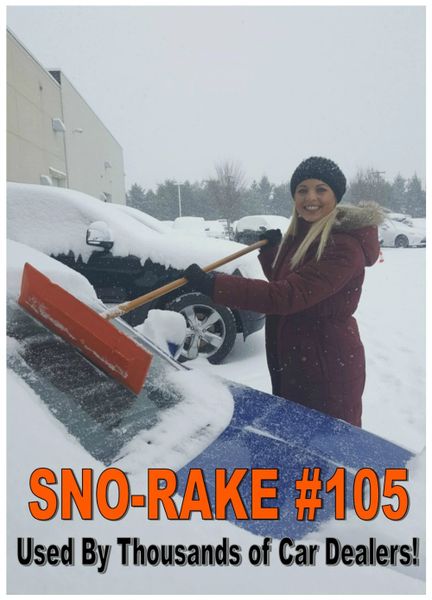 Sno-Rake #105
Sno-Rake #105
Dealer Grade Used by Thousands of Car Dealers
Great for Home Use!
The 105 is the Original Sno-Removal Tool used by thousands of Car Dealers for commercial use over the past 25 years. The 105 includes a 48" hard wood handle with metal threads and a 18" patented non-abrasive head made of solid polyethylene foam around a hard wood core.
MADE IN THE USA!
Quantity Discounts Saves You Money!

Order 5-9         $22.95 each   
(Use Coupon Code SAVE1 at checkout)
Order 10-19     $21.95 each
(Use Coupon Code SAVE2 at checkout)
Order 20-29     $20.95 each
(Use Coupon Code SAVE3 at checkout)
Order 100+      $19.95 each
(Use Coupon Code SAVE4 at checkout)